Shandong Henglian Investment Co., Ltd.
Address: No.3019,Dongfeng East Street,Weifang,Shandong,China 261061
Tel: 0536-8671509/8671516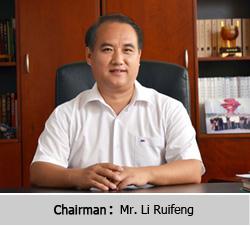 I, on behalf of henglian all staff to care for and support our at home and abroad henglian group development from all walks of life friend said the most sincere gratitude! We henglian group has always been adhering to the "value comes from innovation, standardize inoculating harmony" of the core values, advocating "strives for the survival by the competition, seek development by innovation" spirit of enterprise, promote the transformation and upgrading of enterprises, and has become a diversified comprehensive holding group co., LTD.
Facing new opportunities and challenges, we are full of confidence, will continue to carry forward the "view career decision, work beyond the dream" spirit of enterprise, adhere to the "create value environmental protection, science and technology to benefit the society" social philosophy, forge ahead, talents, enterprise, society and the natural harmonious development!